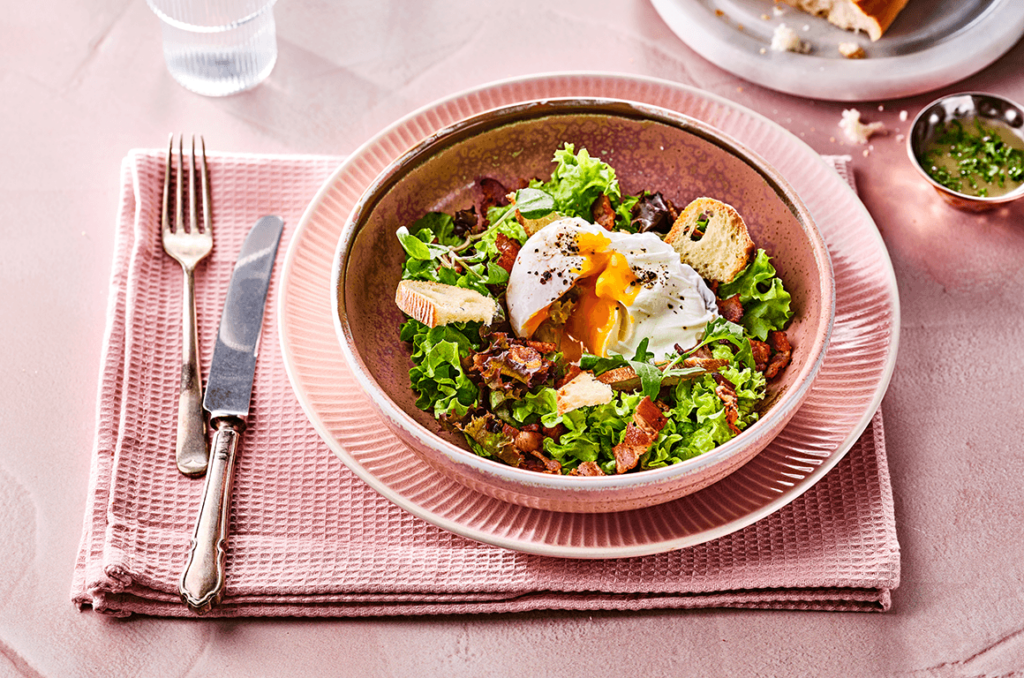 Delicious warm salad of frisée lettuce and crispy Naked bacon, tossed in a lyonnaise dressing and topped with a warm poached egg and crunchy croutons.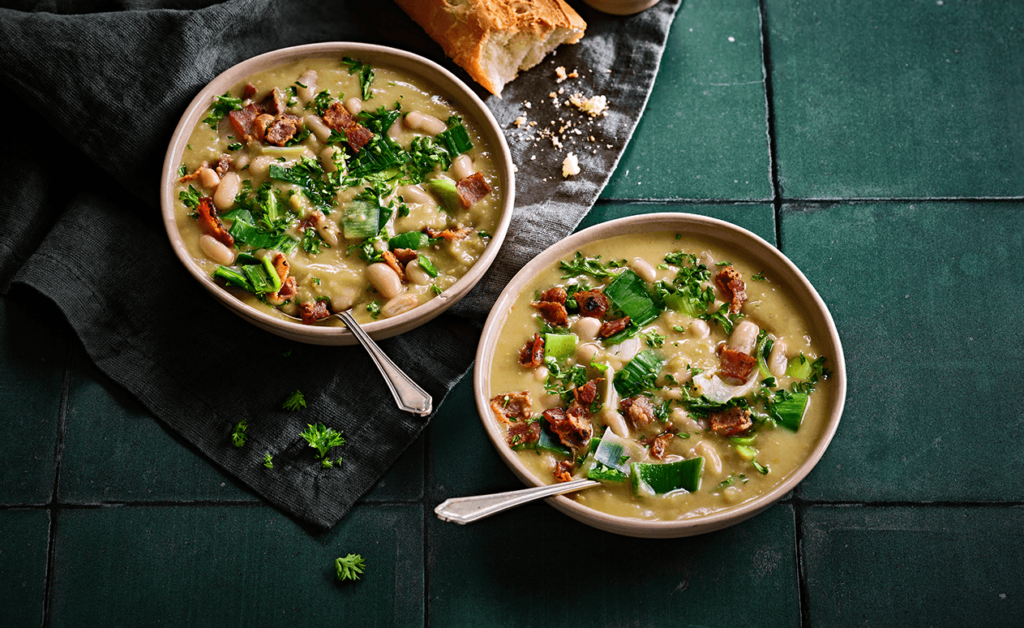 High protein soup with our best ever bacon and tastiest sausage. Beans are naturally low in fat, high in fibre and count towards your five a day.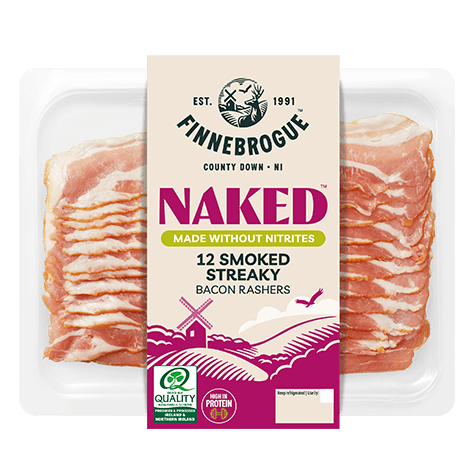 Making bacon without nitrites was a tough gig. But then smoking it and adding loads of tar would have defeated the purpose. So we found another way. The result – seriously tasty smoked bacon with 99% less of the nasty tar and chemicals. We saved your bacon!