The story of one man's vision to change the world.
A story that can be traced back to 1991. A family farm built into the business it is today. We just love this place.
It's the land where we first bred a herd of deer. Where we built a business with a handpicked team that has grown into a community of over one thousand loyal people.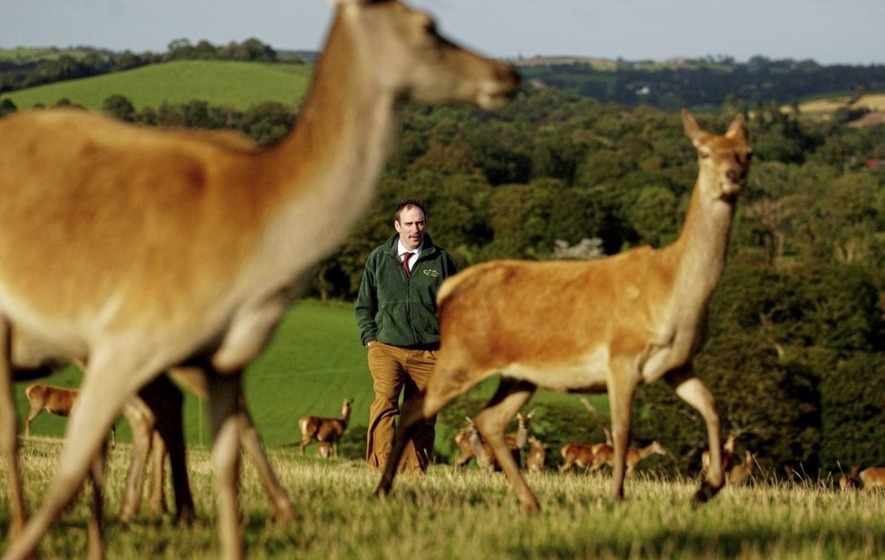 our people are our lifeblood
Our ethos is based upon a belief that people are the lifeblood of our business – and our people strategy focuses on employees enjoying what they do.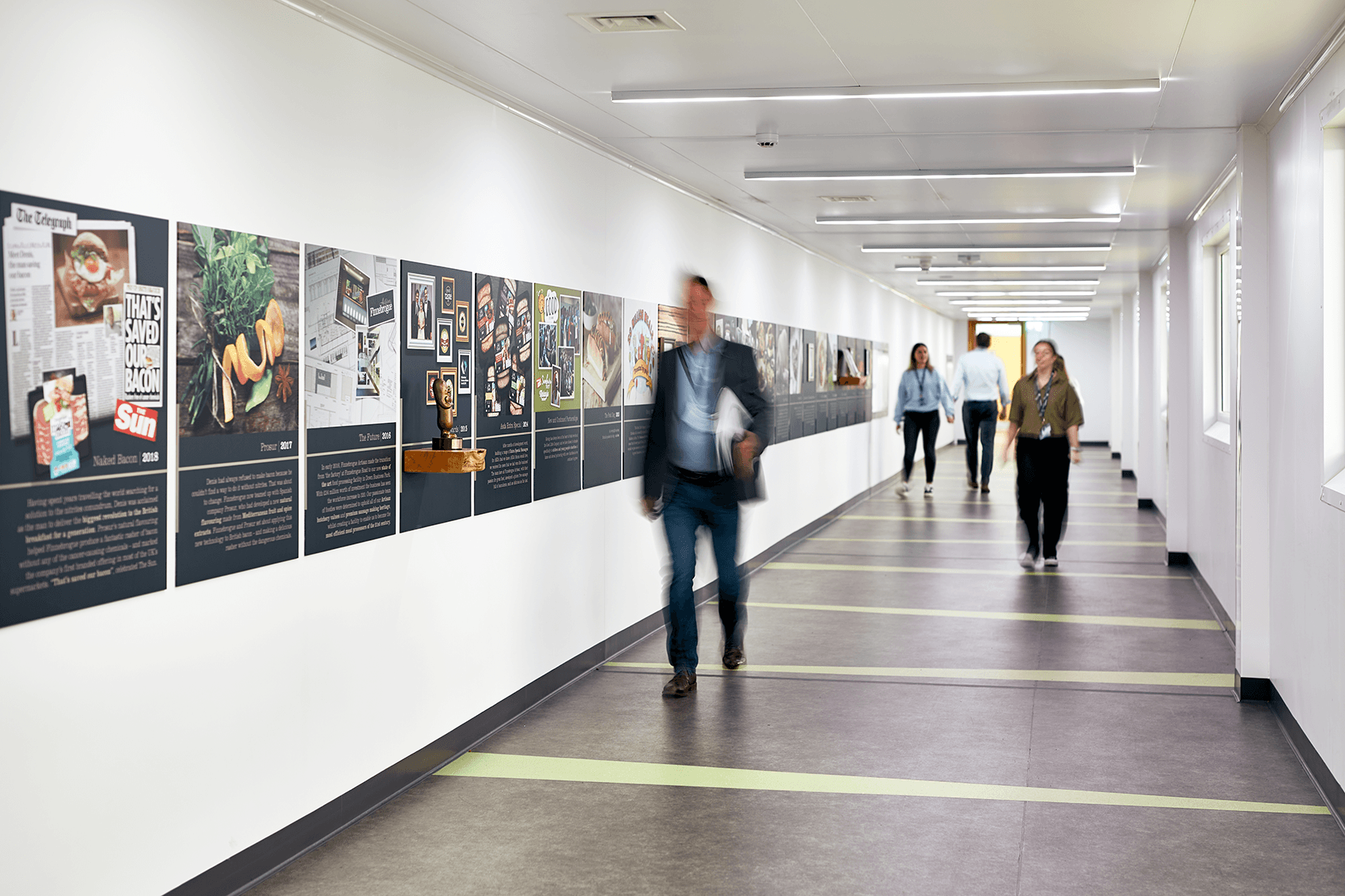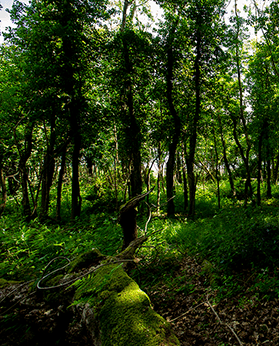 LIKE THE SEASONS, OUR PURPOSEFUL CHANGE CONTINUES
To do better for and with this beautiful land that shapes our ideas. We make food the best it can be, without being bound by the way it has always been done.
We are more than just sausage and bacon makers, deer and wagyu farmers, plant-based producers. We are humble foodies on a mission to do better; to make great tasting food for people who share our restless pursuit of perfection.
DENIS LYNN - OUR FOUNDER AND INSPIRATION.
To innovate and be passionate about making food better. Changing the world through food. That is what drove our founder Denis every day. It is what drives us now.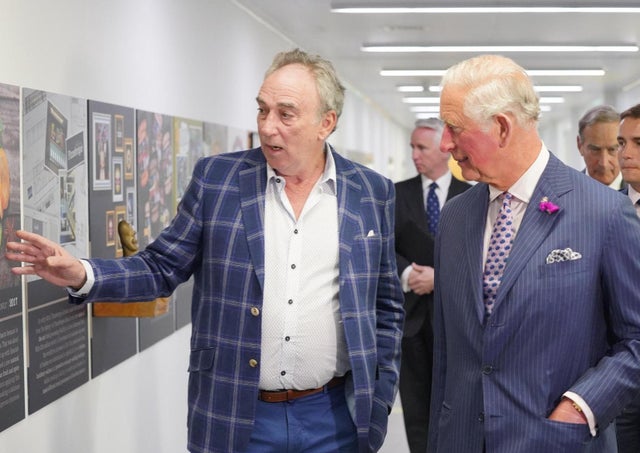 A family-owned business based in Downpatrick, Finnebrogue made its name producing premium sausages for leading supermarkets, before launching its revolutionary Naked bacon and ham, made without nitrites; and opening the doors to a new state of the art plant-based factory in 2020. Finnebrogue is now one of the UK's leading and award-winning food producers with over 1200 employees.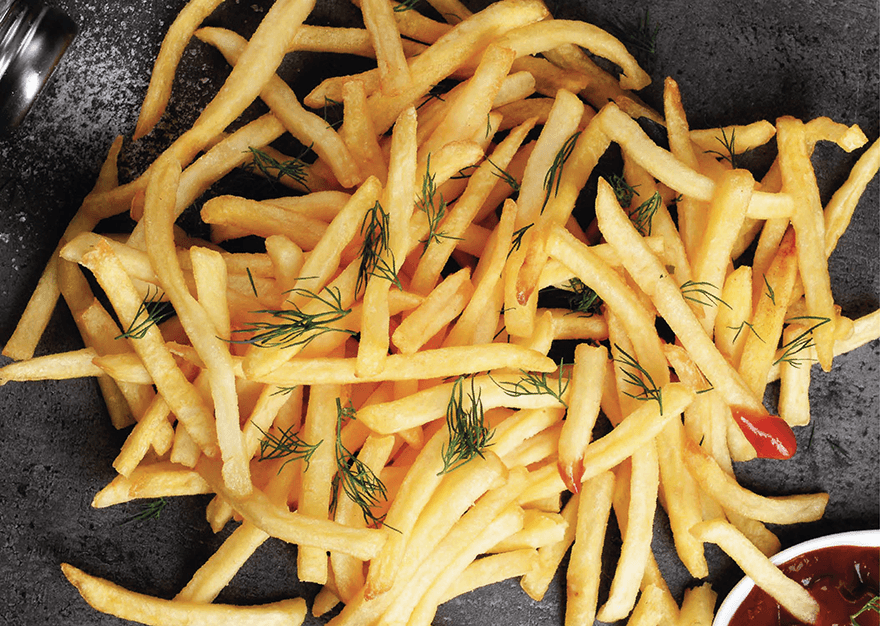 Denis Lynn's guiding principal was always to make a better product than anything else available. The foundations for the success of Finnebrogue Artisan started with the discovery of a humble French fry. Partially cooked in the factory, then chilled at 2°C, they cooked up in just 90 seconds and tasted like fresh chips. Denis quickly became the largest customer of Lord Chips in Europe and was appointed agent for all of Ireland.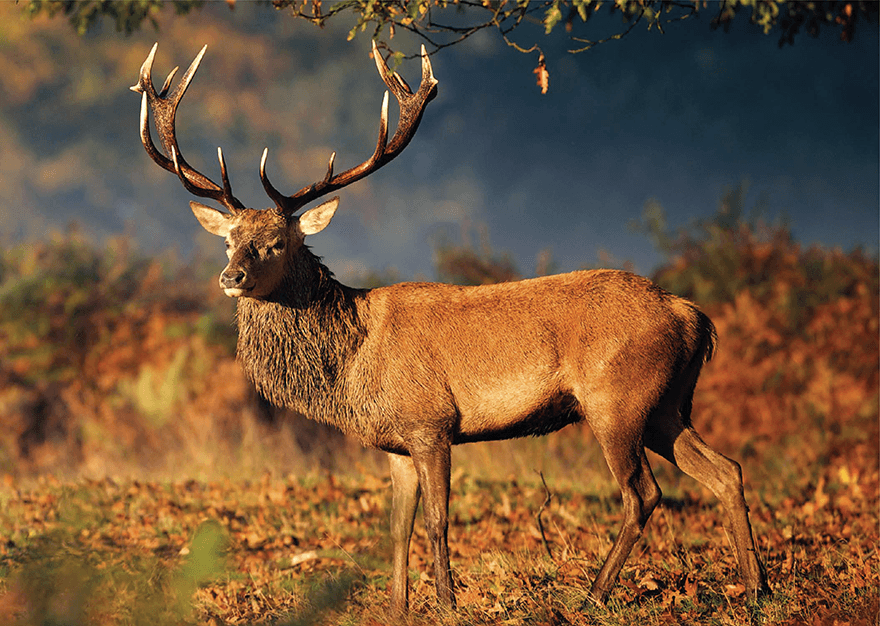 After buying the Finnebrogue Estate in the early nineties, Denis decided to become a farmer – welcoming red deer to the estate. Overnight, Finnebrogue became the largest deer farm in the UK and Ireland. This began a journey for a real understanding of what makes meat taste superb and locking down the guiding principles of 'farm to fork'.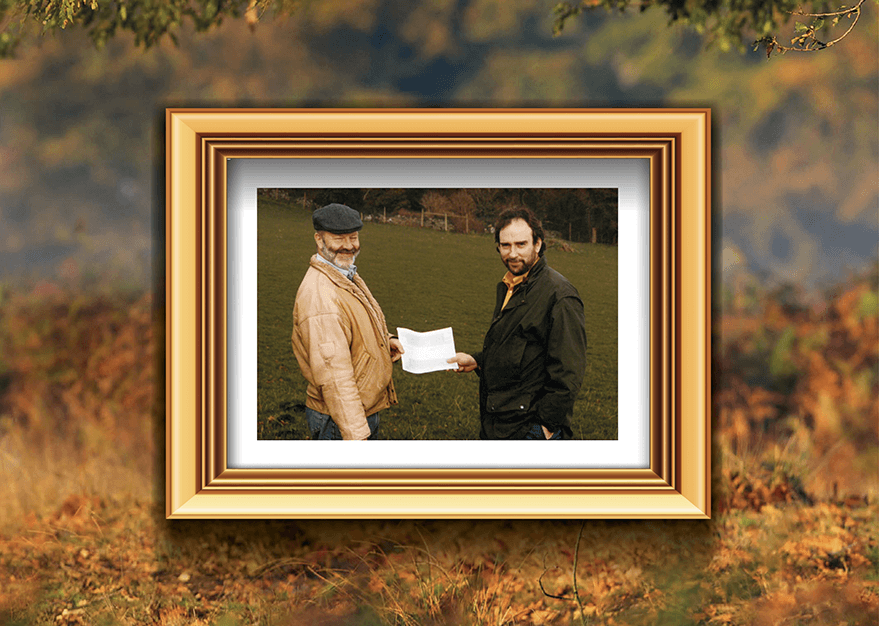 Denis was breeding fantastic pure bred red deer, but somehow the end result, the beautiful lean meat, was not consistent. He knew travel and strange environments caused stress and at that point realised that his deer should be in their home environment until the very end of their lives. Denis consulted with the world's experts and created the blueprint for Oisín Venison, one that is still followed to the letter today. Those strict quality values have been overlaid into everything we do.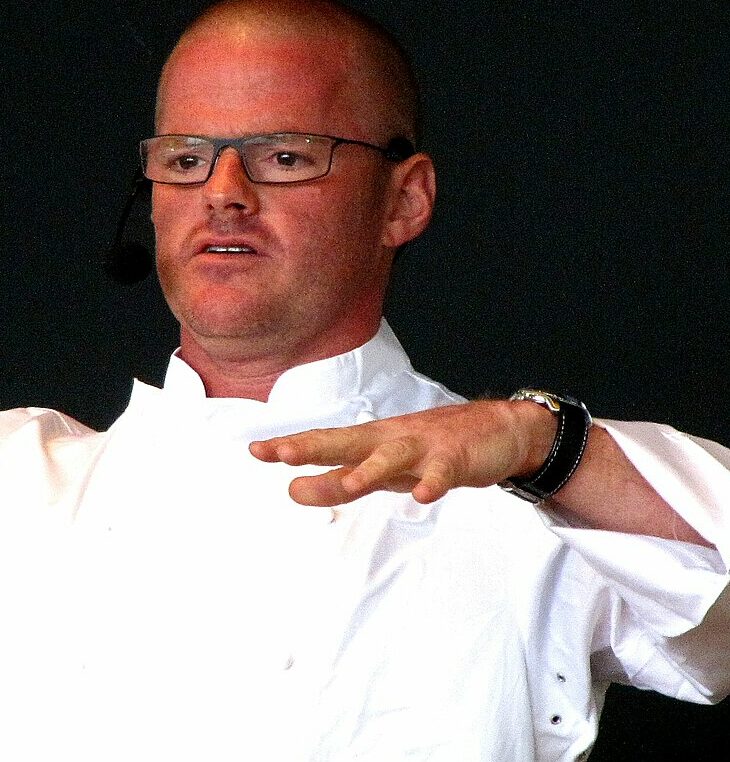 Finnebrogue Oisín Venison soon attracted critical acclaim amongst some of the world's best chefs. Over the years the likes of Rick Stein, Raymond Blanc and Paul Rankin have built dishes around our Finnebrogue venison, but when Heston Blumenthal called, we knew he'd be looking for something special.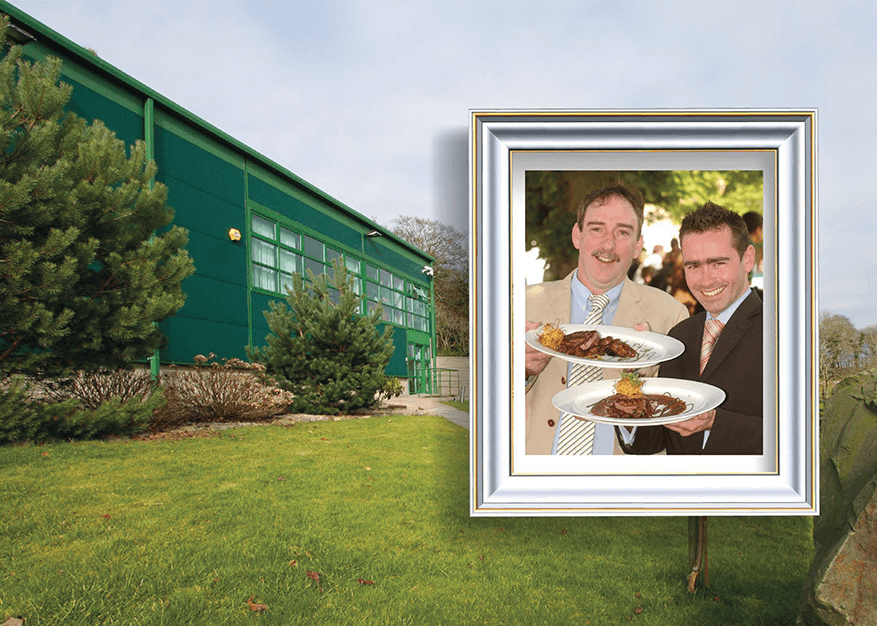 Caring about an animal's welfare for the duration of its life, including its end, encouraged us to build the best deer slaughter facility in the British Isles. In just four months, we started a supply chain of venison to Marks & Spencer.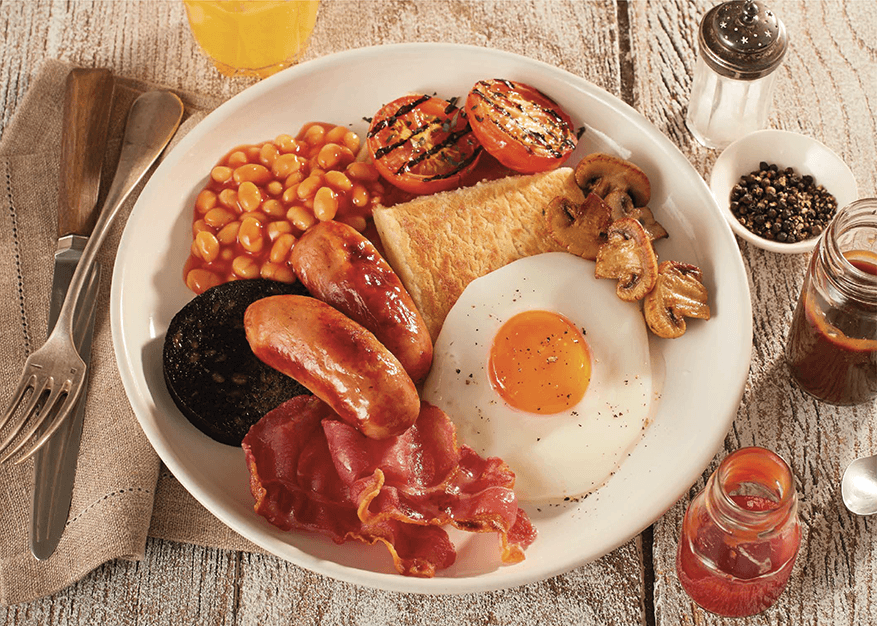 We produced our first sausages, made to a unique process which locks in succulence and taste which has become our trademark.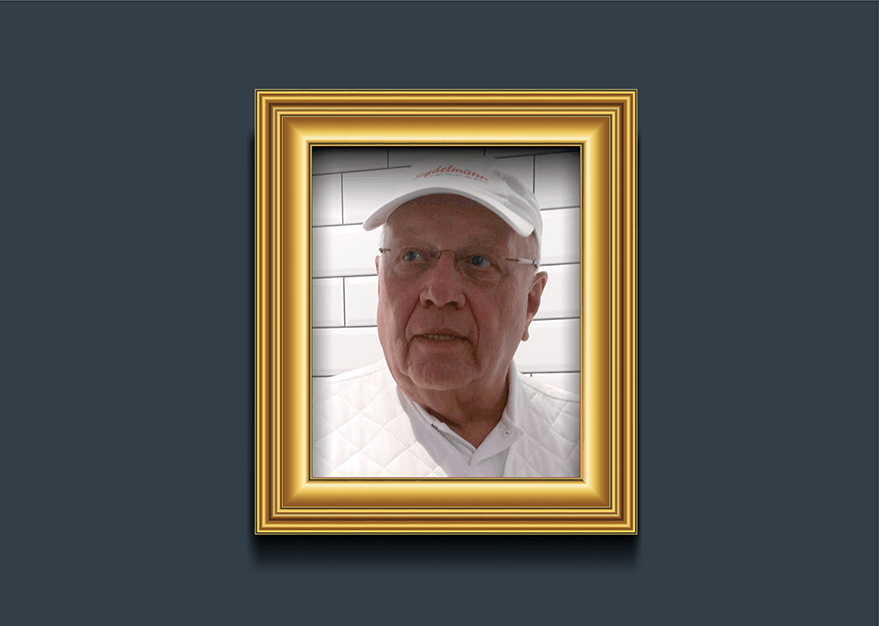 Bernd Mense was, and remains, the perfect mentor and teacher for Finnebrogue. He was fundamental in helping us understand and deliver world leading structure and succulence in all our products every time. Without his guidance we would not have achieved the industry leading quality for which we have become renowned.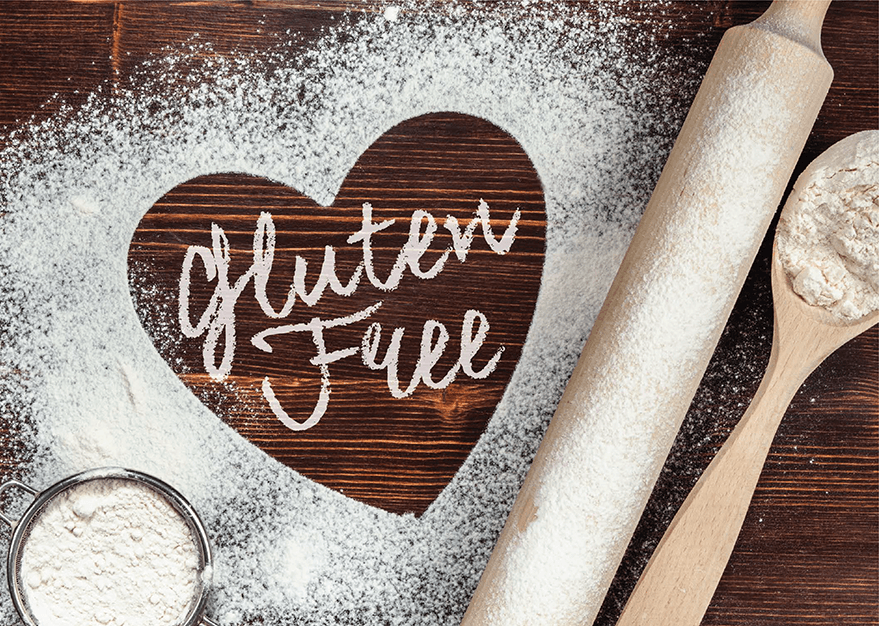 The Bowman family have milled in England since 1847, and supplied us with premium Gluten Free Crumb since the making of our very first sausage.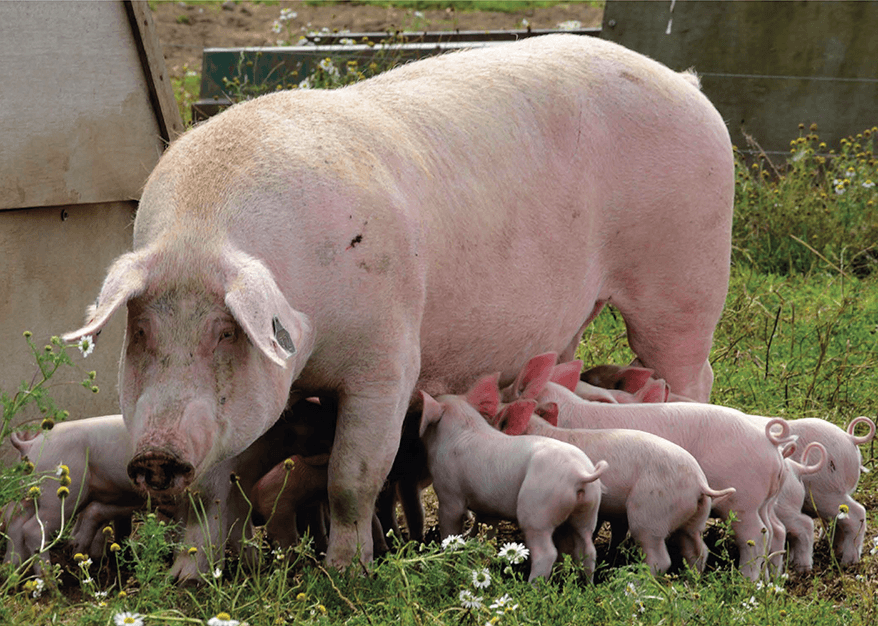 Since sausage production started here at Finnebrogue, Karro Food Group has been our main supplier. As one of the UK's leading meat processors, Karro sources its assured pigs from across the UK and Ireland, from the rolling hills of North Yorkshire and Aberdeenshire to the six green counties of Northern Ireland. With their farming partners, Karro supply pork from a variety of production systems including Indoor & Outdoor Bred, Outdoor Reared, RSPCA Approved and Free Range.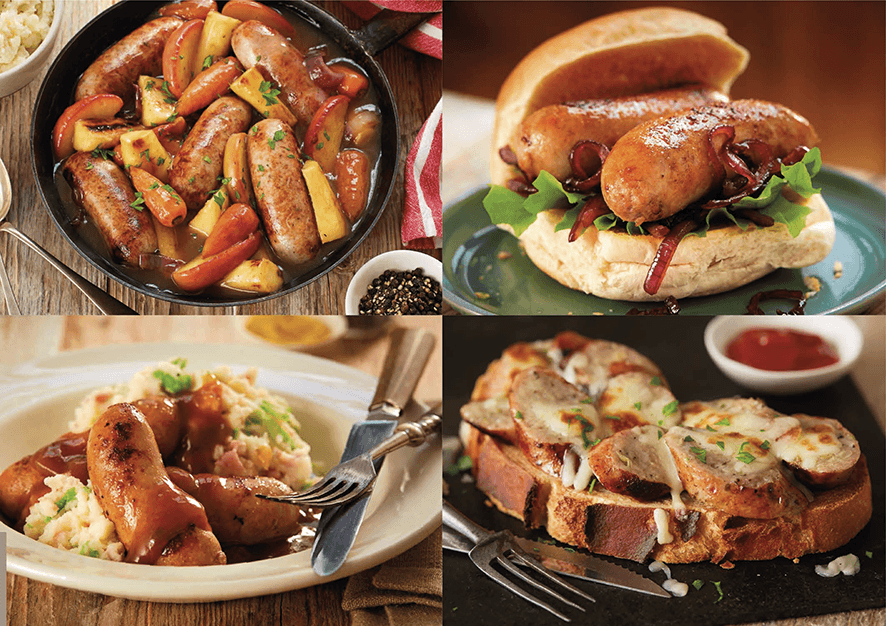 When Marks & Spencer challenged us to make the best premium supermarket pork sausages in the UK, we created an Outdoor Bred, gluten-free, 97% pork sausage, with unique texture and succulence that surpasses even butcher's sausages.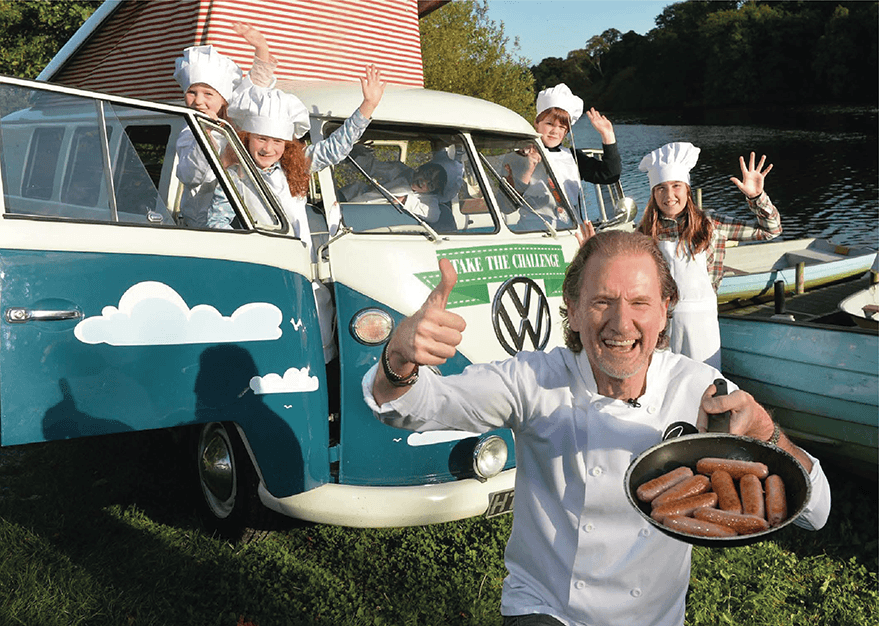 The Irish restauranteur, personality and TV chef, Paul Rankin, is known for his creativity and connection to the land. As a champion for artisan producers in Ireland and the UK, Paul came to us to produce an Irish sausage based on his traditional recipe, which became our first branded product, launching in Waitrose and Tesco.
What would happen if we took everything we knew about food production, animal welfare, sustainable packaging and healthy food and crammed it into meals that we'd be proud to serve our own families, whilst feeding others at the same time? Well, to answer that, The Good Little Company was born. Great-tasting family sausages with no artificial colours, flavours or other nasties. 85% outdoor bred pork, reduced fat, reduced salt, using recycled cardboard for our packaging and with 50% of the profits helping to reduce poverty in Malawi.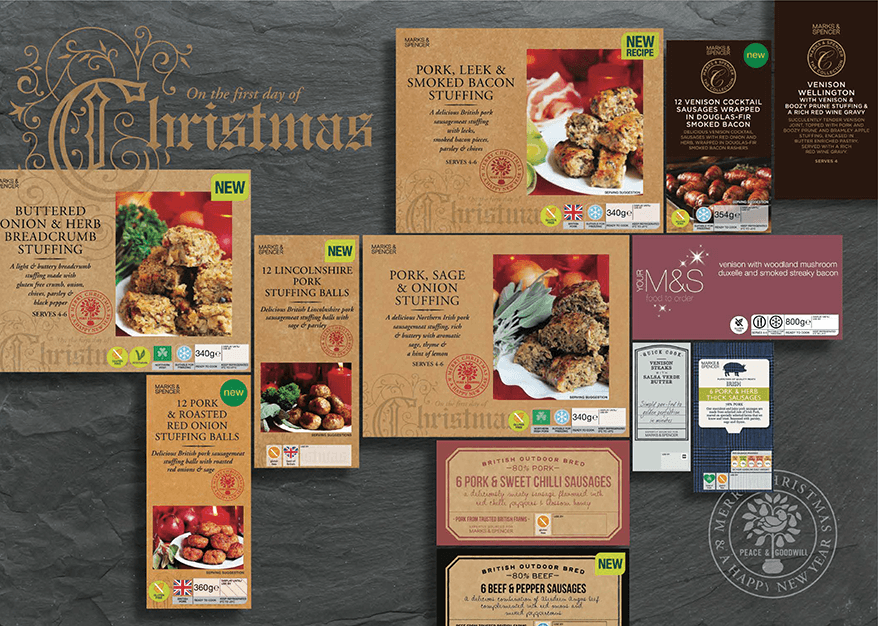 Our first Christmas with Marks & Spencer was a huge turning point for Finnebrogue Artisan. It's when we really came into our own. At the time, we only employed around 100 people with two operational lines. It was all hands on deck as we made our first stuffing packs and Venison centrepieces – it was a truly magical Christmas.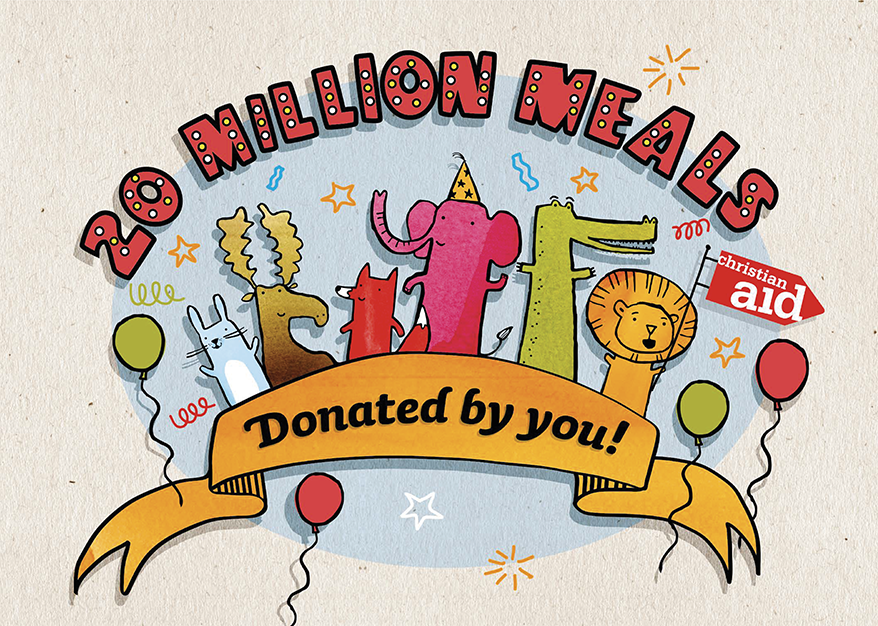 The Good Little Company, in partnership with Christian Aid, successfully donated 20 million meals to families in Africa. The 'Goodness for Everyone' campaign meant that for every pack of The Good Little Company sausages we sold, we gave someone in a developing country the means to grow themselves a meal every day for one week.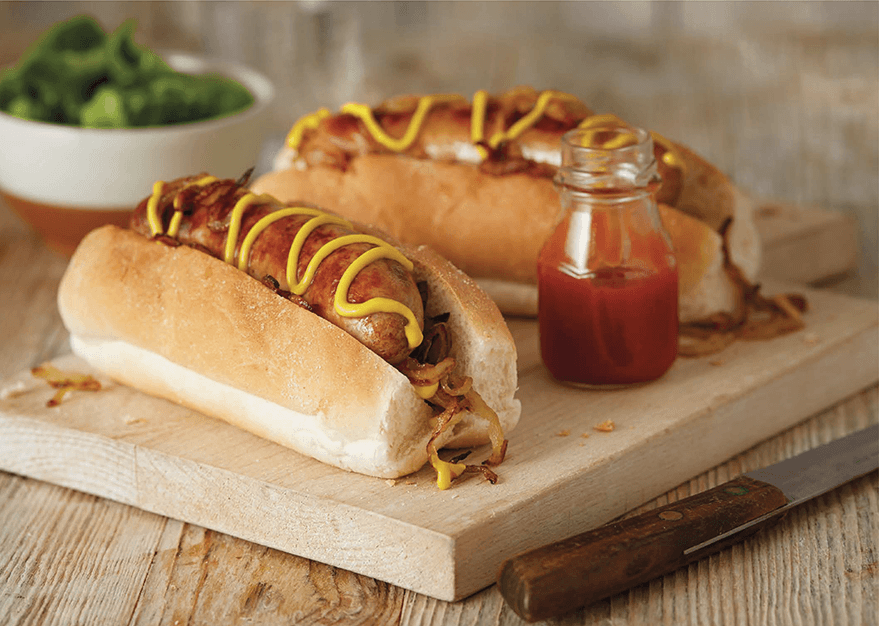 An overnight success, we created Britain's poshest hot dog – an icon which went on to win Britain's Best Sausage at the Meat Management Awards in 2019.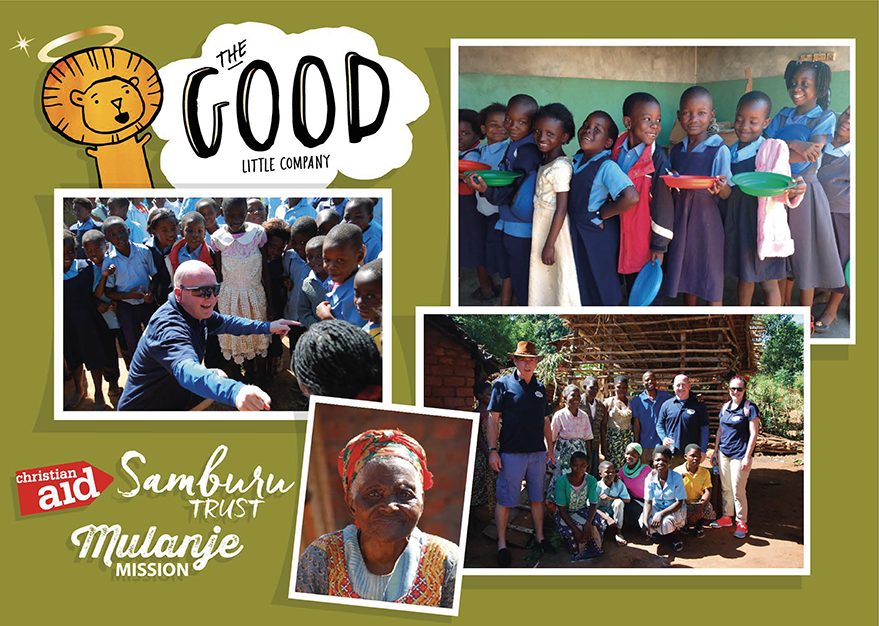 NEW & CONTINUED PARTNERSHIPS
Giving has always been at the heart of what we do at The Good Little Company and we have chosen to donate specifically to children and young people's charities at home and abroad, most notably the Mulanje Mission Hospital in Malawi.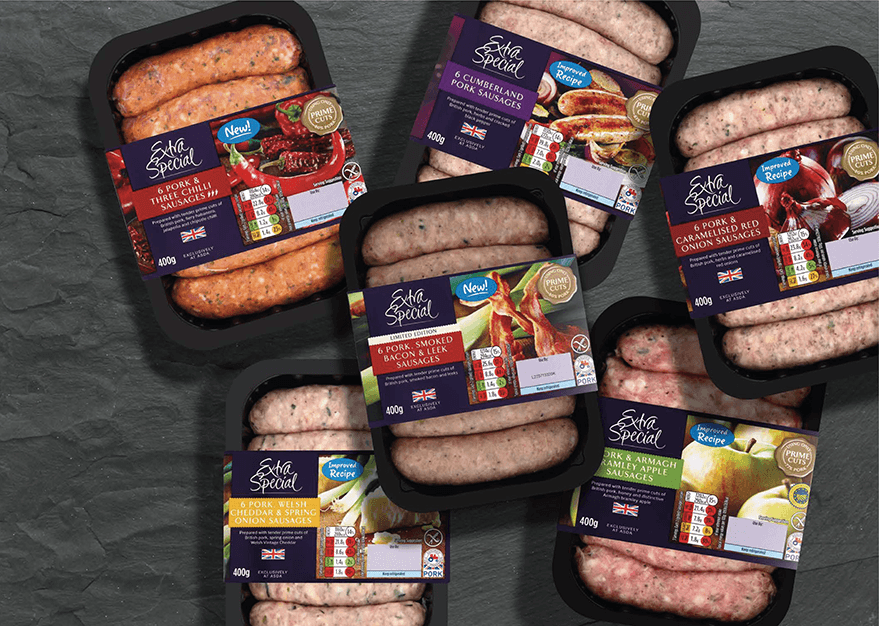 After months of development work, building a range of Extra Special Sausages for Asda that we knew parents would love, we received news that we had won the business. The team at Finnebrogue, with their passion for great food, developed a gluten-free sausage full of succulence, each as delicious as the last.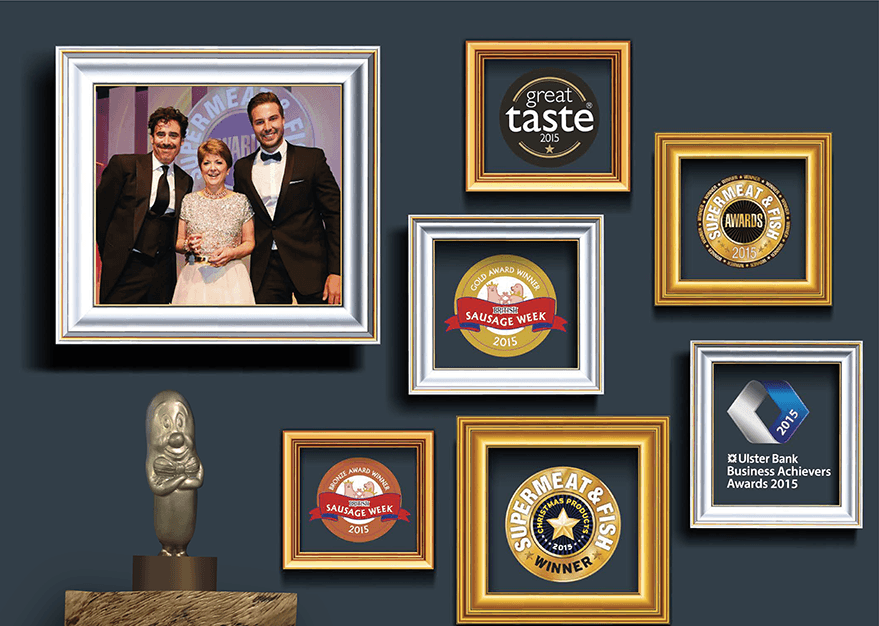 Winning validation from the most prestigious industry awards that Finnebrogue makes the best sausages.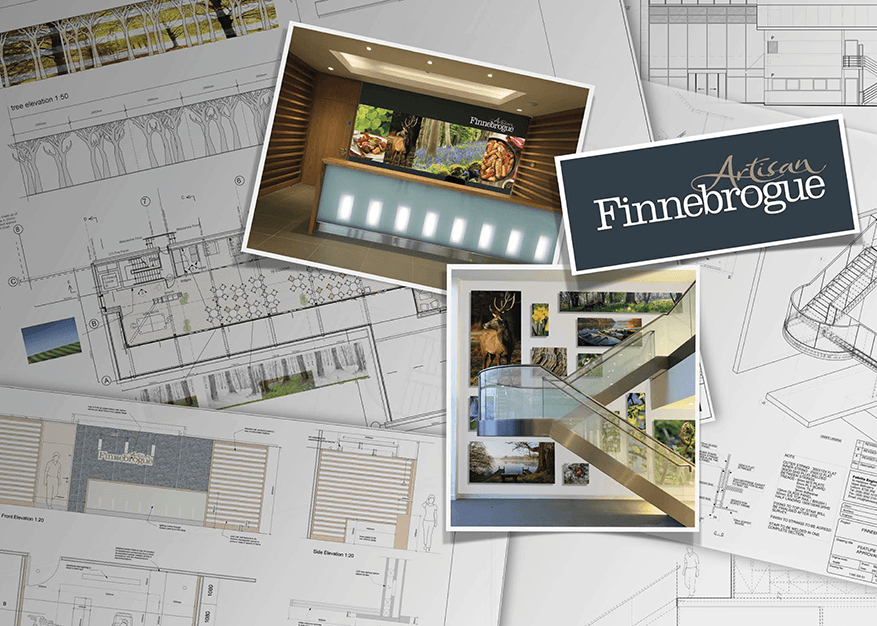 In early 2016, Finnebrogue Artisan made the transition from 'the factory' on Finnebrogue Road to our new state-of-the-art food processing facility in Down Business Park. With £24 million worth of investment, the business saw its workforce increase to 320. Our passionate team of foodies were determined to uphold all of our artisan values and premium sausage making heritage, whilst creating a facility that enabled us to become the most efficient meat processors in the country.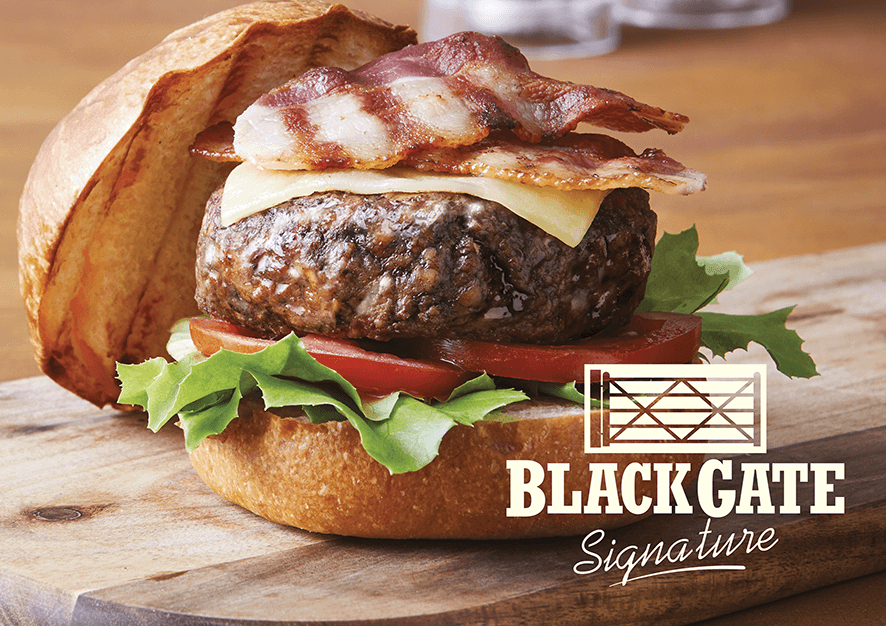 Joining forces with Booker was a significant step for Finnebrogue. It was our first food service customer, meaning we could tap into the catering industry across the UK. As well as supplying Finnebrogue vegetarian products and Naked Bacon, we produce Booker's signature own-label burgers and sausages. After just one year on Booker shelves, our Blackgate Signature Wagyu Burgers were presented with two stars by the coveted Great Taste Awards.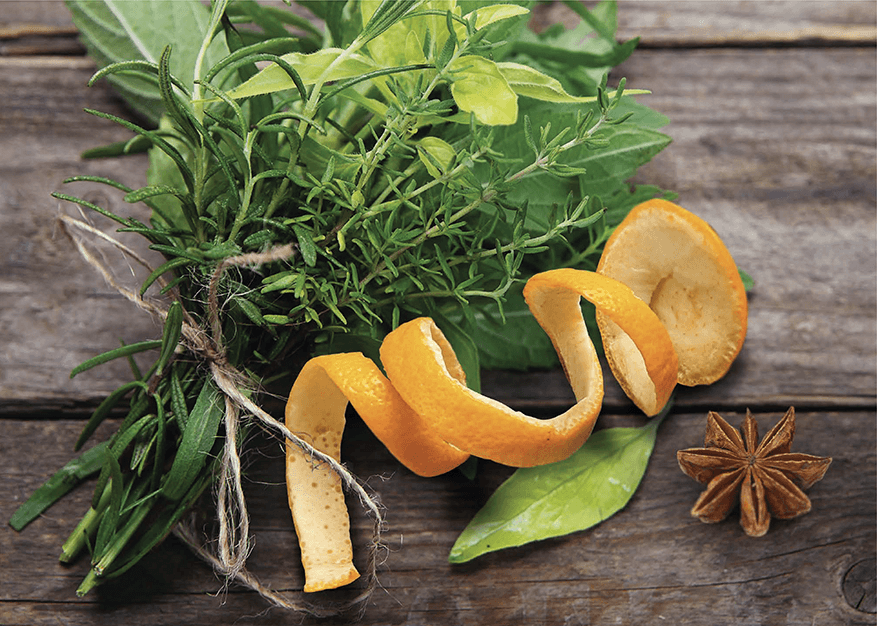 Denis had always refused to make bacon because he couldn't find a way to do it without nitrites. That was about to change. Finnebrogue teamed up with Spanish company Prosur, who had developed a new natural flavouring made from Mediterranean fruit and spice extracts. Finnebrogue and Prosur set about applying this new technology to British bacon – and making a delicious rasher without the dangerous chemicals.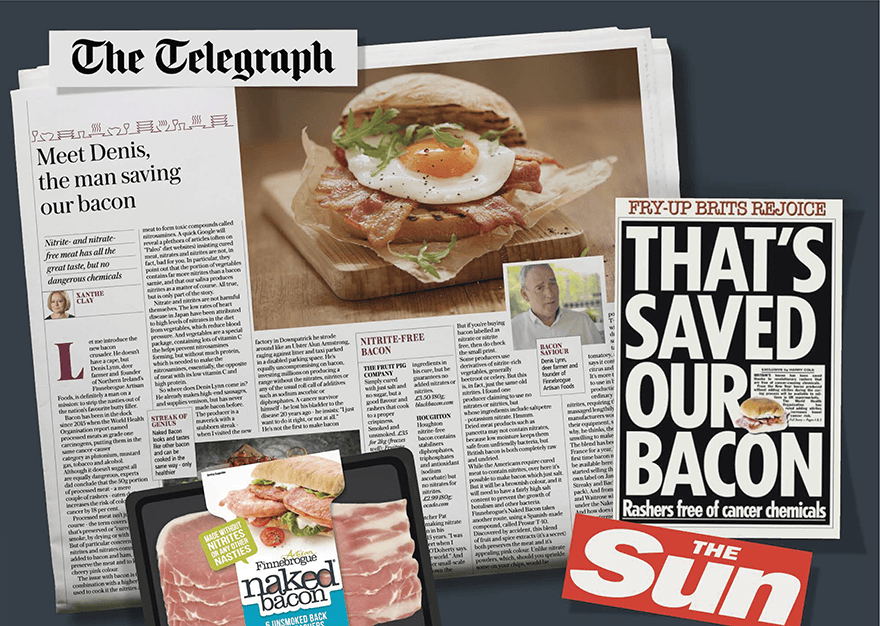 Having spent years travelling the world searching for a solution to the nitrites conundrum, Denis was now acclaimed as the man to deliver the biggest revolution to the British breakfast for a generation. Prosur's natural flavouring helped Finnebrogue produce a fantastic rasher of bacon without any of the cancer-causing chemicals – and marked the company's first branded offering in most of the UK's supermarkets. "That's saved our bacon", celebrated The Sun.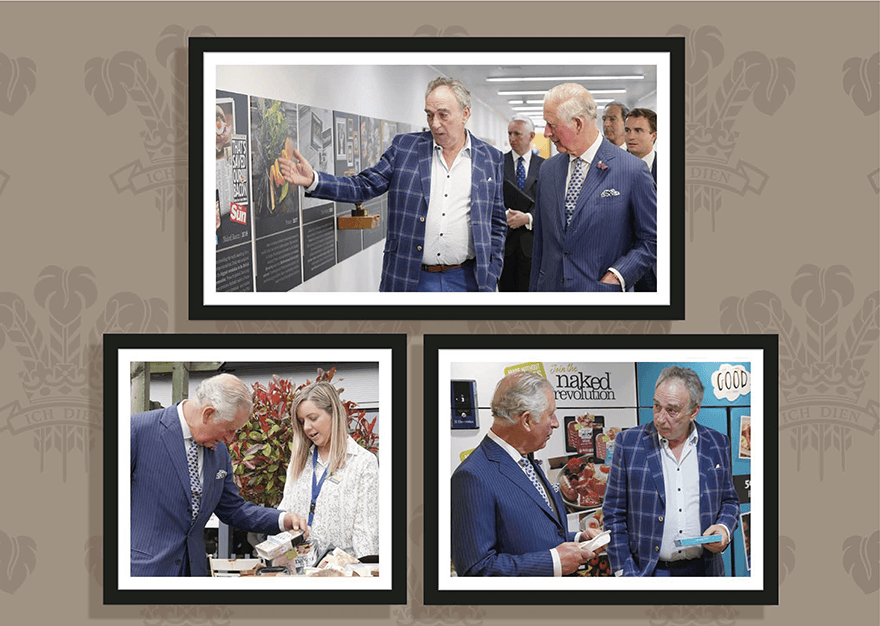 In May 2019, Finnebrogue had the honour of welcoming royalty through its doors. HRH Prince of Wales paid a visit to our headquarters in County Down, where he was given a tour of our facilities and told the story of our nitrite-free revolution. We discussed how environmental sustainability is at the core of everything we do, an issue that is very close to our hearts and for which Prince Charles has been a leading champion.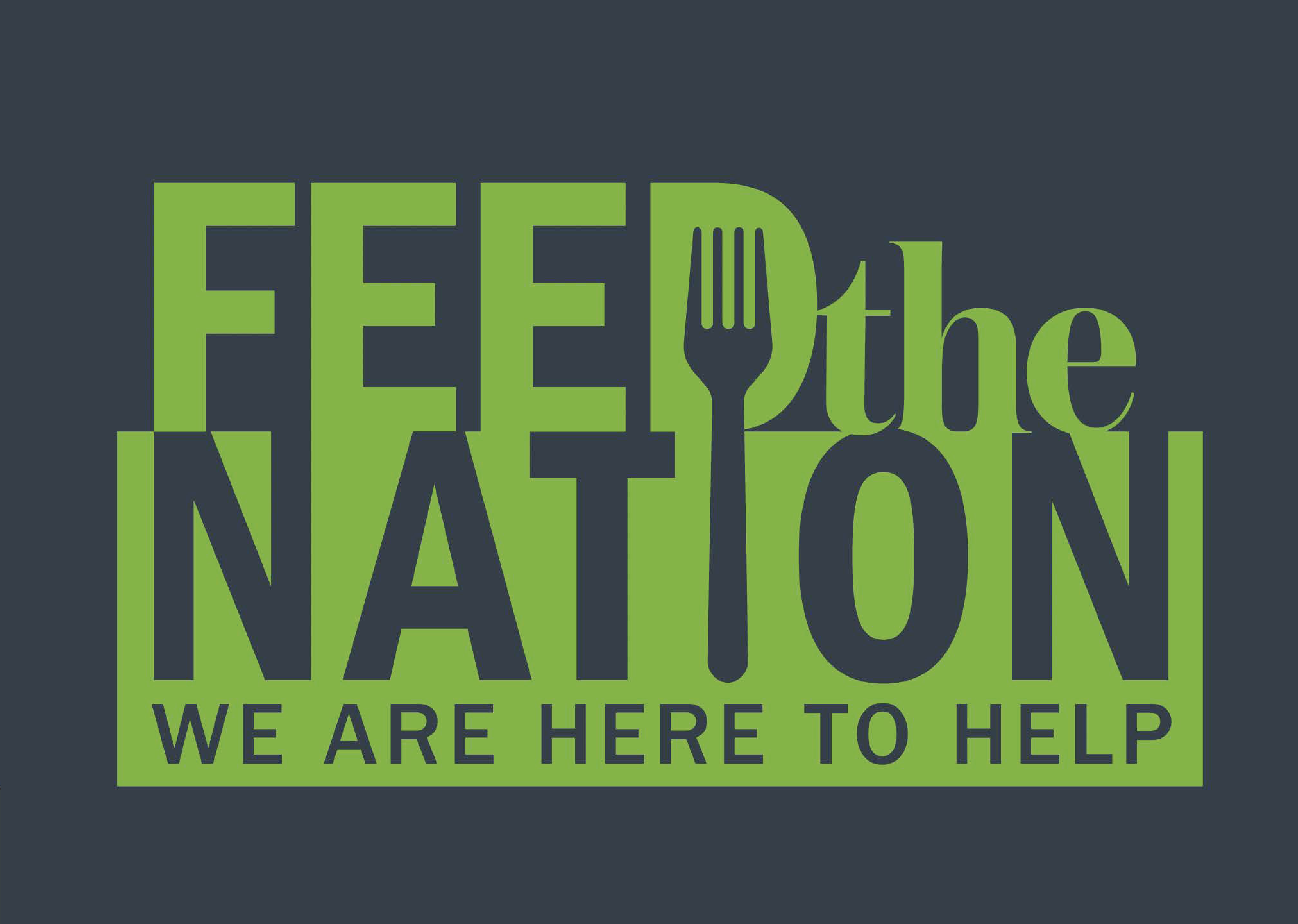 In March 2020, Covid-19 changed our world overnight. Businesses closed their doors, all travel stopped and with people encouraged to stay indoors, this had a direct impact on jobs. Planning for a surge in demand, as more people consumed their meals at home and possible disruptions to our own workforce, we asked those temporarily out of work to help us feed the nation.
We can't feed the nation without you became our strap line. We recruited over 300 new employees and rather than furlough staff introduced free lunches and a £1 per hour on-site bonus. While other companies introduced furlough, Finnebrogue introduced free lunch for all staff and a £1 per hour on-site bonus.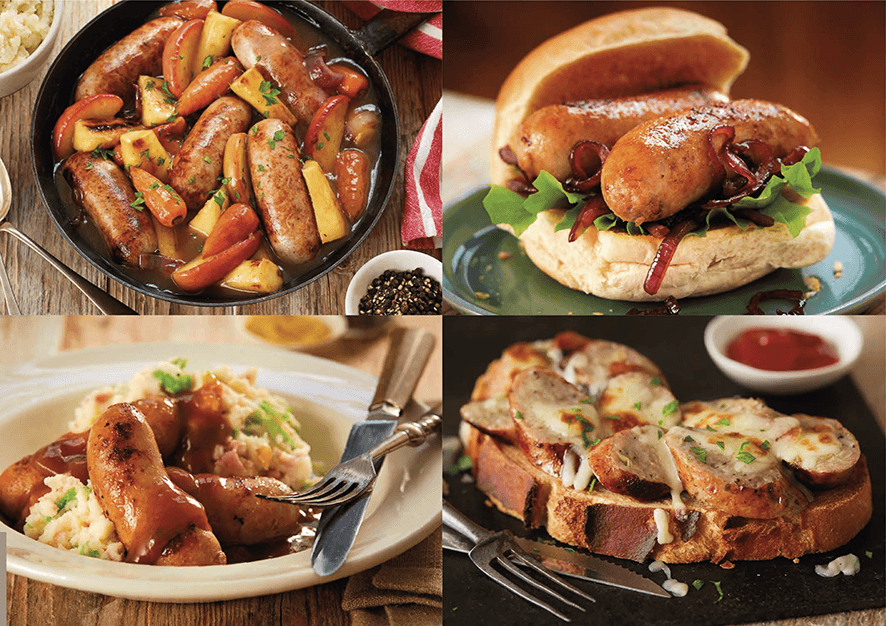 December 2020 marked the beginning of a new chapter with the opening of our fourth factory in Downpatrick. The £30m investment is Europe's largest and most advanced plant-based facility, equivalent in size to three premier league football pitches.
Creating over 300 jobs in the local area, the state-of-the-art facility, combined with some extraordinary technological leaps in new product development, will enable us to make nutritionally balanced, delicious, and sustainable plant-based food that's virtually indistinguishable from the meat we will be imitating.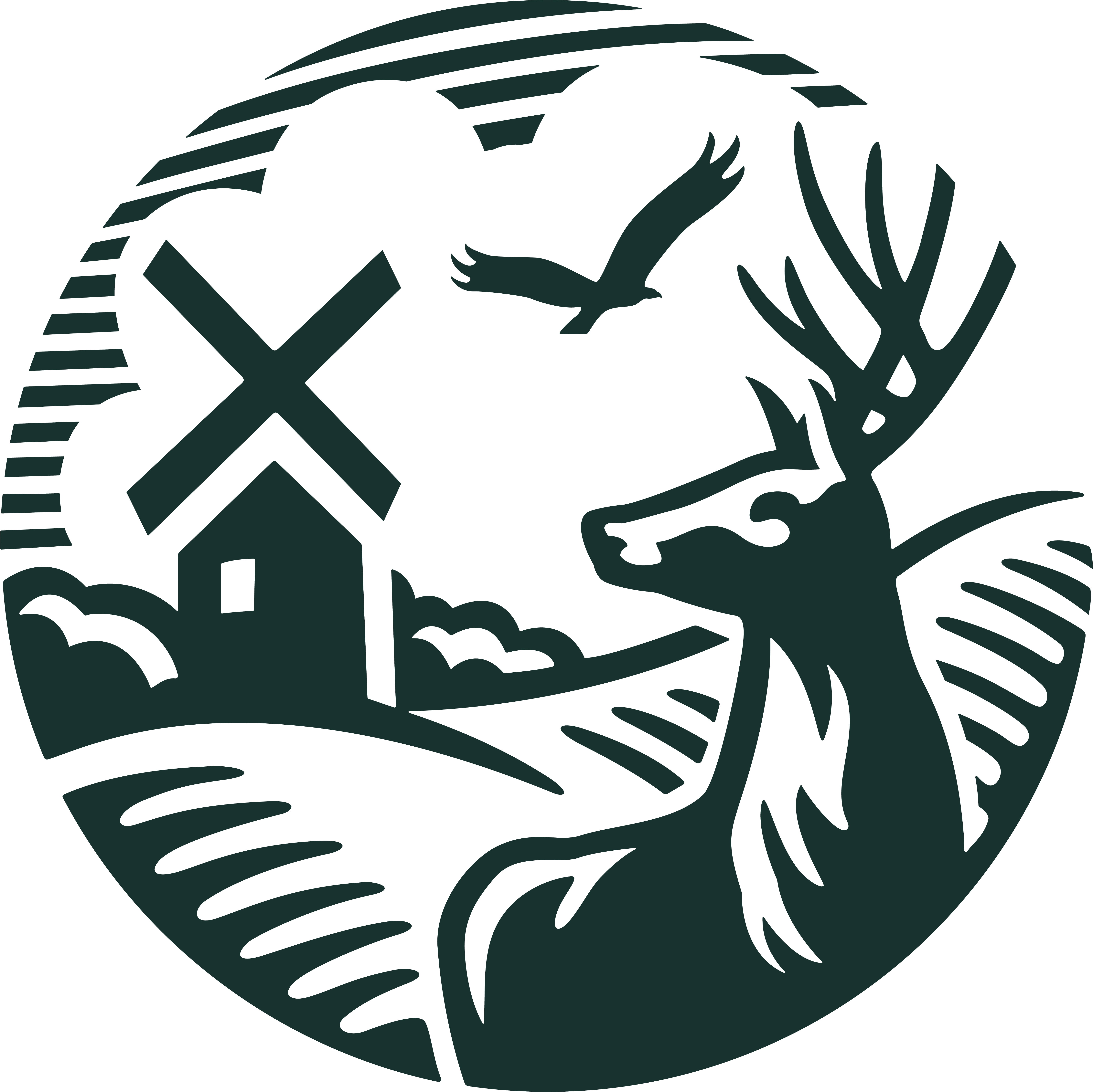 We are more than just sausage makers, deer farmers, nitrite-free bacon producers or plant-based food manufacturers. We are humble foodies. On a mission to do better. To make great tasting food for people who share our restless pursuit for perfection. This is what drove our founder Denis everyday; it is what drives us now, to innovate and be passionate about making food better.  Our refreshed brand reconnects us to our roots. From the land on which we walk every day, the land that is a part of our family. Where we grew up, where we make change. Everything we do today is still inspired this.