These delicious unsmoked streaky bacon rashers are made without nitrites so are better for you. They are made with British or Irish pork ~ which is better for the planet. And there are environmental scores on our packs ~ to help you make better sustainable choices.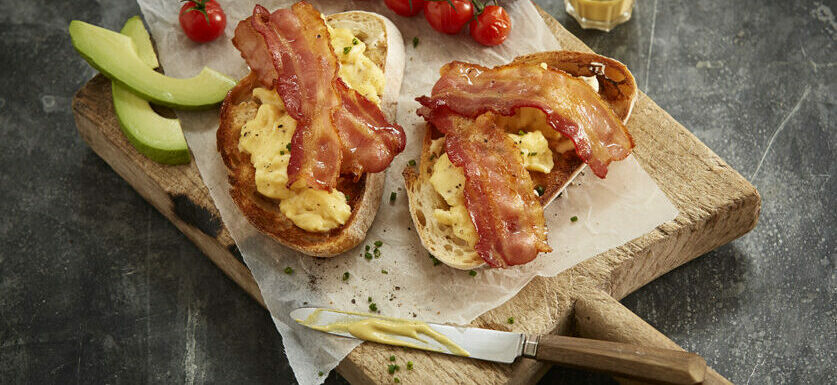 Full Ingredients: British or Irish Pork (87%), Water, Salt, Natural Flavouring, Antioxidant: Ascorbic Acid.
Natural Flavouring: We do not use any nitrites, whether from traditional sodium nitrite or nitrites derived from vegetable extracts like celery juice. By adding non-selective fruit & spice extracts instead of nitrites, our Naked bacon and Naked ham have the equivalent dietary makeup of fresh pork with added dried fruit juice.