Naked pork sausages are high in protein, made using 90% prime cuts of British or Irish pork. They contain no artificial additives or allergens, so are healthier for you. And there are environmental scores on our packs ~ to help you make better sustainable choices.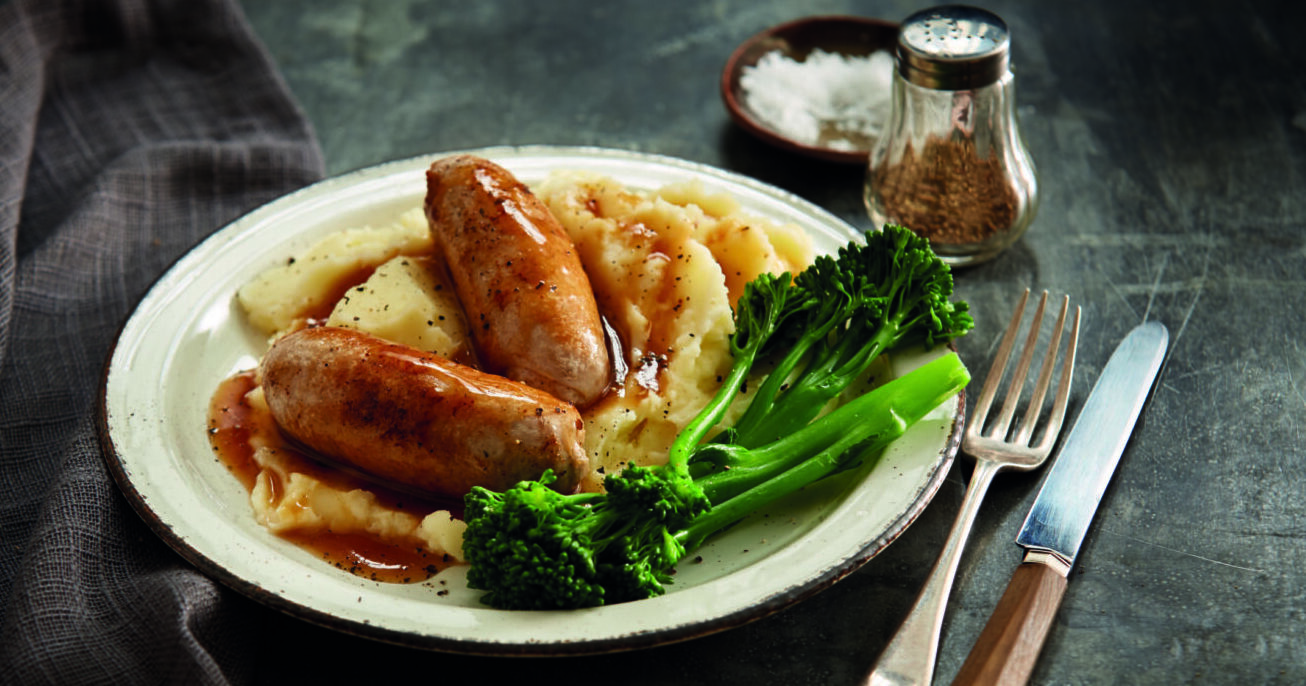 Full Ingredients: British or Irish Pork (90%), Water, Sea Salt, Flavouring, Rice Flour, Chickpea Flour, Ground Spices (Coriander, White Pepper, Nutmeg), Dried Onion, Antioxidant: Ascorbic Acid; Salt, Cornflour, Dextrose.
Sausages filled into natural vegetable casings.