Naked Garlic & Herb Chipolatas have added parmesan cheese to make them even tastier! They are made using quality British Chicken and are high in protein., making them a tasty alternative for the more health-conscientious family.
What makes them 'gut-friendly' is 5.1g of chicory Inulin per serving. Inulin acts as a prebiotic, meaning that it feeds the beneficial bacteria in your gut. These helpful bacteria play a role in reducing inflammation, fighting harmful bacteria, and improving mineral absorption. Foods containing Inulin may support normal bowel movements as the fibre passes through your digestive tract undigested feeding bacteria along the way.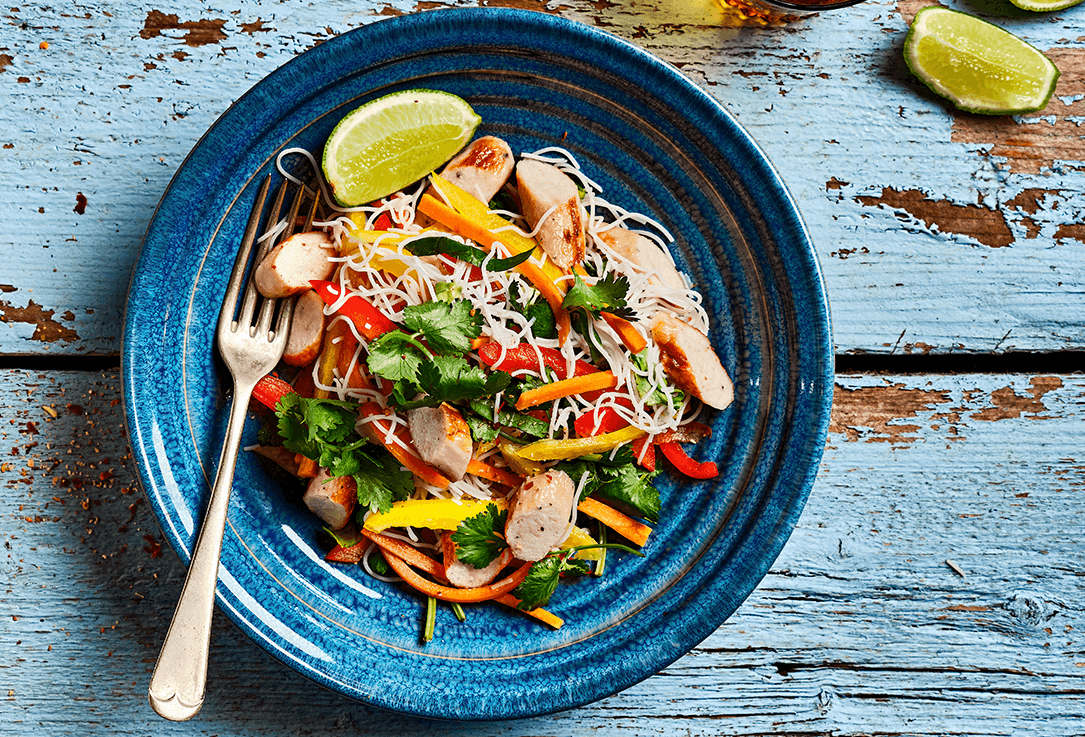 Full Ingredients: British Chicken (75%), Water, Chicory Fibre (7.5%), Water, Parmesan cheese (Milk), Herbs (Parsley, Basil), Flavourings, Rice Flour, Potato Fibre, Roasted Garlic Puree, Chickpea Flour, Sea Salt, Lemon Zest, Cornflour, Dextrose. 
Filled into alginate vegetable-based casings (alginate is formed in part from seaweed extraction). 
Flavourings is natural seasoning.