We all want to eat healthier these days and consume foods that are leaner, greener and better for us and the Planet. And seaweed could be the answer.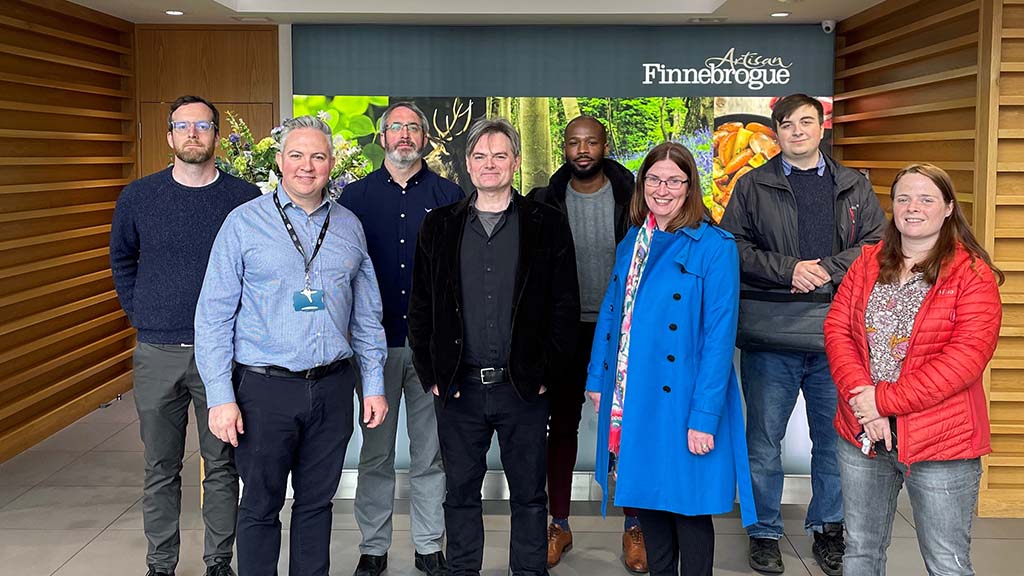 Finnebrogue is very excited to be part of SeaFEED – a collaboration of scientific, farming and industry experts in Ireland, who are exploring the effects of seaweed in a pigs' diet. The group are evaluating the effect on animal growth performance, nutrient digestibility, prebiotic, antioxidant, anti-inflammatory, and immunomodulatory activities.
Seaweed is a macroalgae with bioactive compounds that have been shown to have a positive effect on livestock health – and this development could potentially reduce the need for anti-microbials or zinc being used in livestock feeds.
Brown seaweeds synthesise a unique class of compounds called phlorotannin as they grow. These compounds can kill bacteria that emerge among farm animals reared together.
Animals raised on such diets, which are rich in Omega-3 fatty acids, produce healthier – and arguably tastier – meat.
Seaweed can be grown in the ocean and harvested from natural stocks. They also draw in a lot of carbon dioxide – which helps de-acidify the seawater around them – and release oxygen. This improves the health of sea life nearby.
Growing seaweed requires no fertiliser, so it's environmentally friendly. It also only uses nutrients which already exist in seawater, so there's huge potential for the circular economy and local economies along the shores of Ireland and the UK.
Finnebrogue was the first sausage manufacturer in the UK and Ireland to use alginate (a raw material derived from seaweed) as a sausage casing, and since 2015, the business has been using it in both their meat and plant-based sausage casings.
Seaweed helps to create a great tasting product and is more sustainable than traditional sausage casings derived from pigs, beef or lambs.
The company also use algal Omega 3 as an ingredient in its Better Naked plant-based fish alternatives, as it provides Omega 3 as a micro-nutrient (usually missing from fish-free products). This creates a more authentic tasting alternative fish flavour in the finished product.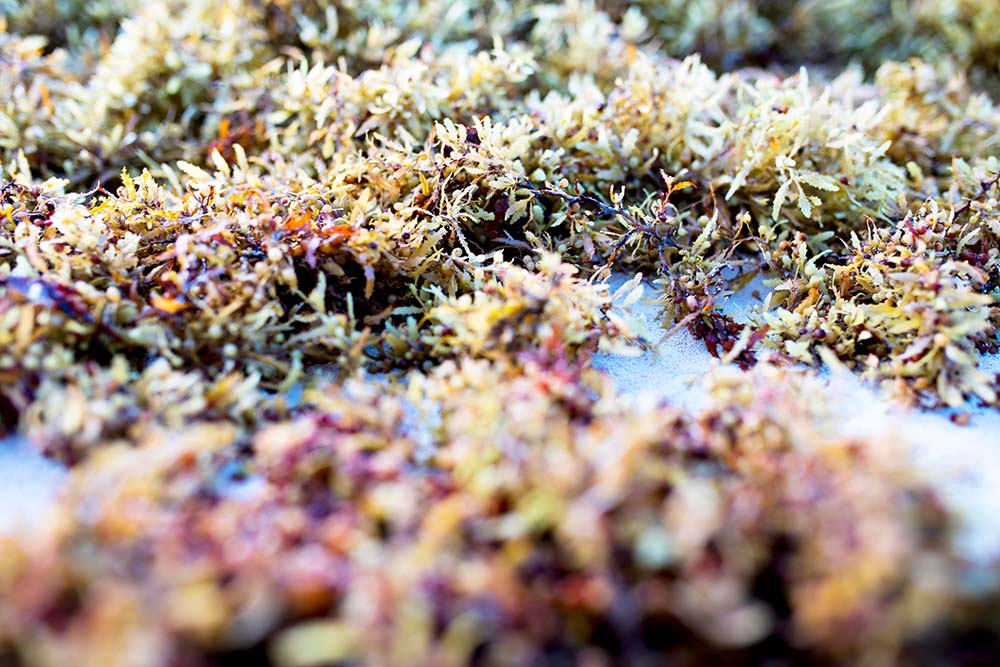 SeaFEED is a collaborative study between Queen's University Belfast, University of Limerick and Atlantic Technological University Sligo alongside industry partners, Finnebrogue Artisan, Sealac, The Seaweed Company, Devenish Nutrition and JMW Farms.
The study is looking at the entire value chain from harvesting and collecting seaweed, to downstream processing of seaweed and the green separation technologies used to produce seaweed feed ingredients with antimicrobial properties.
It is hoped that this will lead to the development of a more sustainable and all-island circular economy.