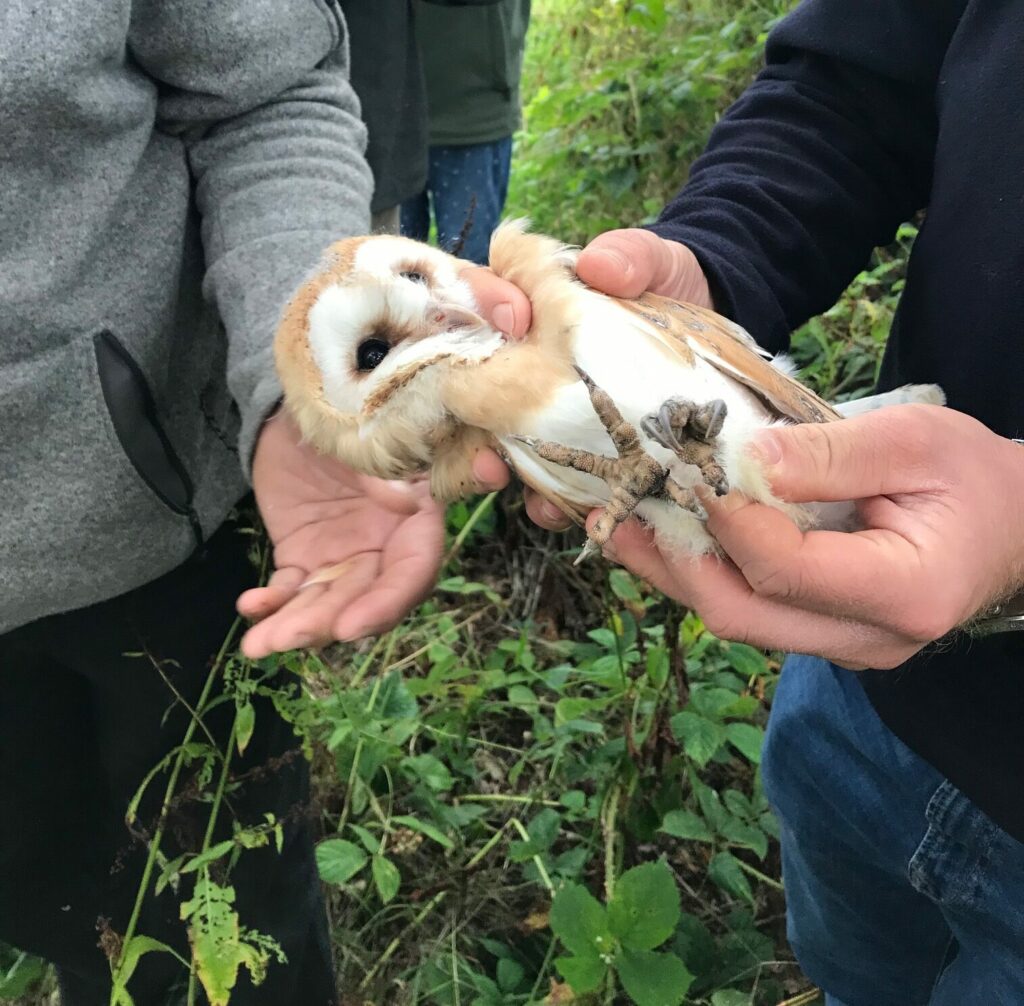 Finnebrogue is located in Downpatrick close to the River Quoile, an area of specific scientific interest. And this week, as the world celebrates Biodiversity Week, we take a moment to appreciate the rich biodiversity that surrounds us.
Biodiversity encompasses the whole variety of life on Earth. It includes all species of plants, fungi and animals, and the complex eco-systems of which they are part off.
Last year, Finnebrogue farm participated in the RSPB's County Down Farmland Bird Initiative (CDFBI), which found 50 different species of birds, including seven pairs of two rare breeds on the farm. The Finnebrogue Farm is 600 acres of mixed farmland with half given over to the environment. It's ancient woodland and close proximity to the River Quoile provide the ideal breeding ground for birds and wildlife.
As part of the CDFBI initiative, farms were surveyed every two years during the breeding season to measure the number of priority species present and holding territory on the farm. We received four separate visits from an RSPB surveyor, with a minimum of two weeks between each visit, from the 15th of April until the end of June 2022.
Finnebrogue's farm manager, Mark Sandford commented on the RSPB's findings:
"We always knew that Finnebrogue farm was a rich haven for birds. Only two years ago, the farm was found to have one of only 30 know breeding pairs of vulnerable barn owls in Northern Ireland. This finding, together with the RSPB study, has confirmed just how important a conservation area our farm is.
"Two 'priority species' were identified – fours pairs of Linnet (pictured) and three pairs of Reed Bunting.
"Priority species require conservation action because of their decline, rarity and importance in an all-Ireland and UK context.
"Linnets prefer to nest in areas of scrub or thorny hedges and maintenance of bramble or gorse areas will provide ideal nesting habitat. Reed buntings nest in ditch edges, rank grass margins and damp areas, such as rush pastures.
"As many of these habitats have been lost or have deteriorated over the past few years, remaining habitats like Finnebrogue farm near the River Quoile has become an increasingly valuable resource for such species."
Additional species of interest on the farm were Bullfinch, Dunnock, Great Spotted Woodpecker, Greenfinch, house Martin, Lesser Redpoll, Meadow Pipit, Mistle Thrush, Snipe, Song Thrush, Starling, Swallow, Swift, Whitethroat and Willow Warbler.
---
The Wildlife and Natural Environment Act (Northern Ireland) 2011, introduced new provisions and amended the Wildlife (Northern Ireland) Order 1985 in order to reflect the increasing significance of protecting Northern Ireland's biodiversity.
The Act requires the Department of Agriculture, Environment and Rural Affairs (DAERA) to publish lists of plants, fungi and animal species, and of habitats, which are considered to be of particular priority for conservation attention in Northern Ireland.
Northern Ireland priority species list – click here