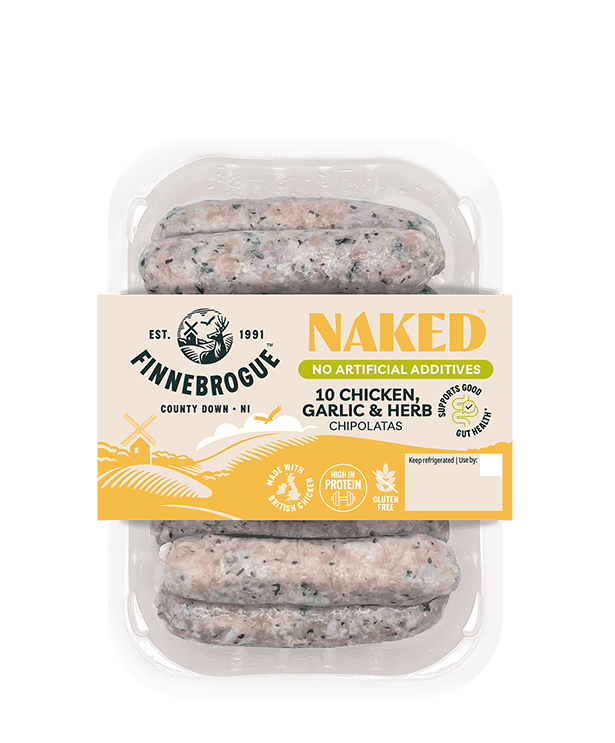 Our Finnebrogue Naked Chicken, Garlic & Herb Chipolatas contain approximately 5.1g of chicory Inulin per serving, which can support good gut health as part of a balanced diet and healthy lifestyle.
Created by our award-winning master sausage makers, they contain no artificial additives, are gluten-free, high in fibre and high in protein.
Available at Morrisons.